Here are two athletes working their hardest! They both walked away from this wreck with no major injuries.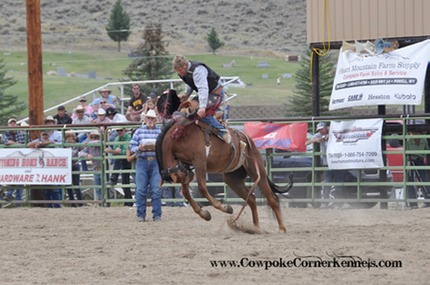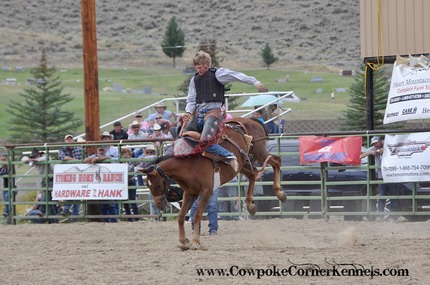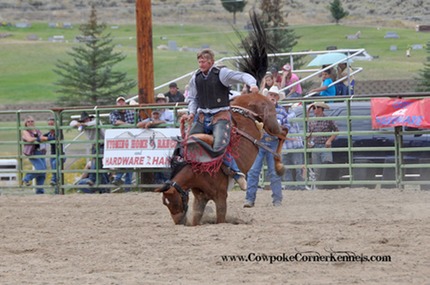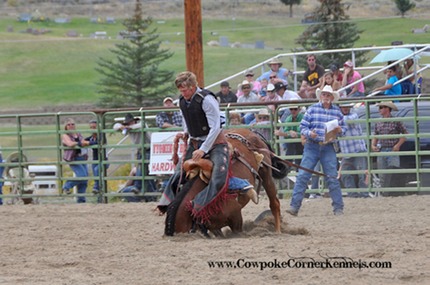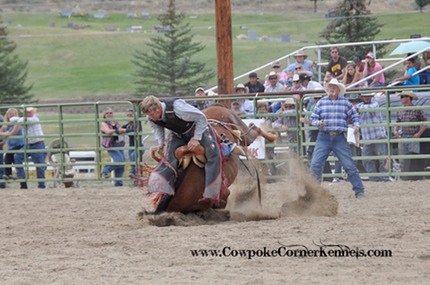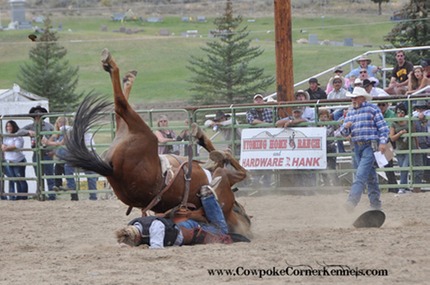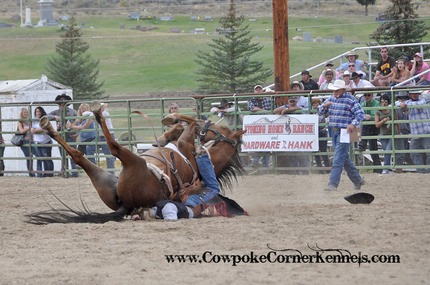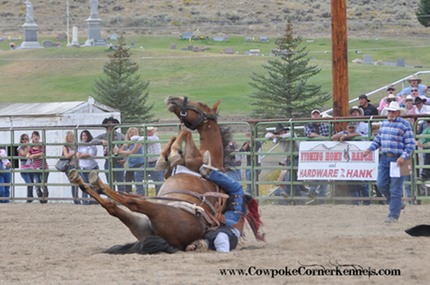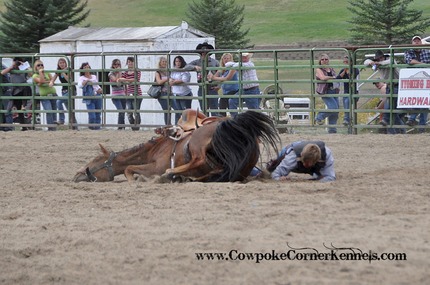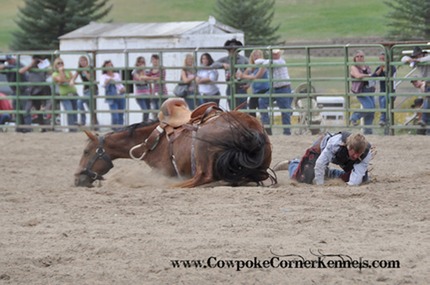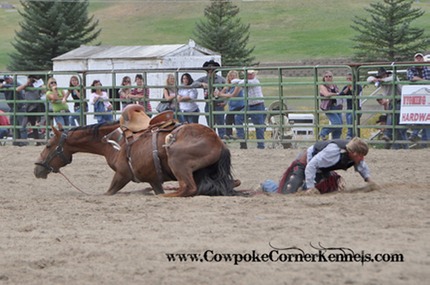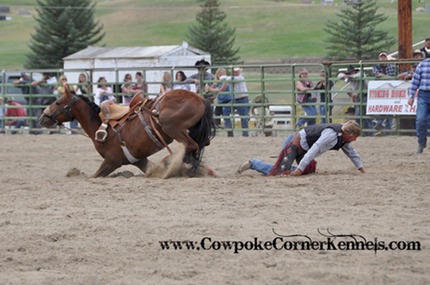 What a breathtaking series of shots! My first instinct was to put the camera down and run out there, but I resisted and got the photos. Not much I could have done in the arena anyway.
Not a boring day around my clan - ever!
Thanks of rejoining us here at the Meeteetse Labor Day rodeo!
If you have a rodeo event you would like to have us bring some good rough stock to, give Dick Gifford a call at 307-272-4083. Or if you are looking for some good ones to buy, we've got those too! GiffordRodeo.com
Email me if you are interested in a print!
<< Next - 5-week old mini Aussies ^^ Back to the Top ^^ Prev. Meeteetse Rodeo>>