Updated April 20, 2016 - All puppies have been spoken for! So happy to see them going to fabulous homes! 
Puppies born 3-13-16. All black and white spotted. $950 each. Please give me a call if you are interested in one of these cuties! Thanks! Erin 307-254-3968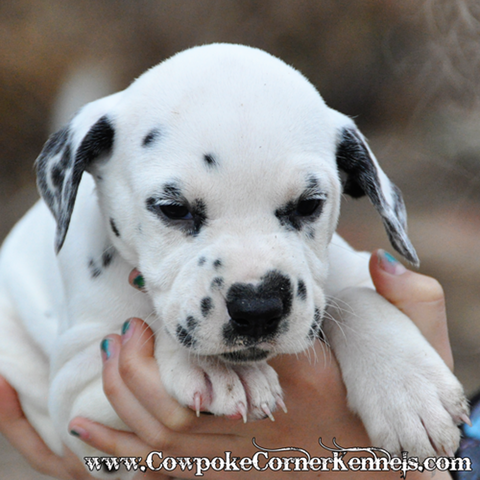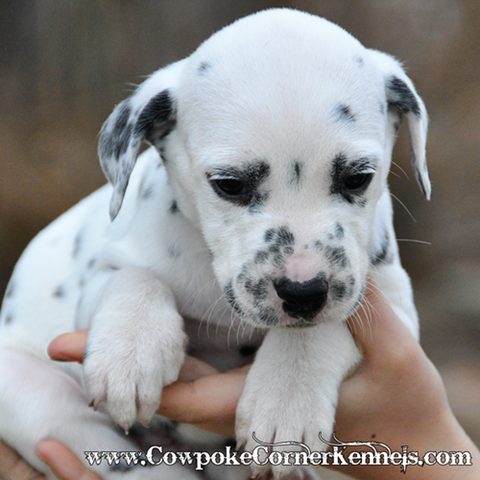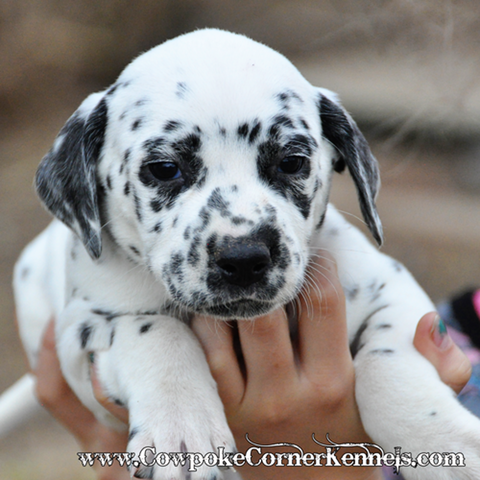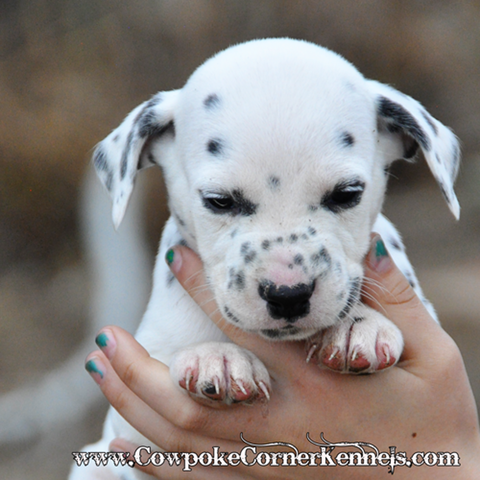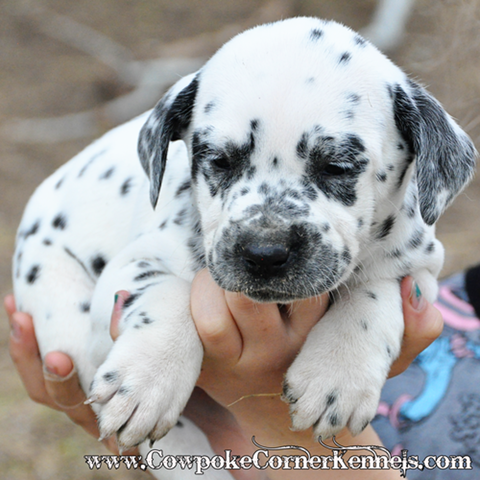 If you are interested in these fabulous ranch raised dalmatian puppies for sale here in Wyoming, please give me a call at 307-254-3968. Thank you! 
If you would like to sign up for notifications via e-mail please click here.