Here are my available puppies. I don't think I will be having any more litters for the next few months, so this will be the pups I have available through mid summer at least.  If you have any questions you are welcome to call or text me.
We did take a quick video of each of the pups so that you could see their coat patterns. I can't post them all to this page, but if you text me I can sure shoot it over to you to see. 
Thank you! Erin 307-254-3968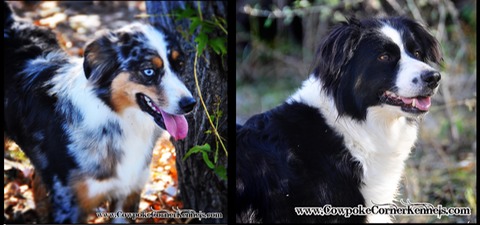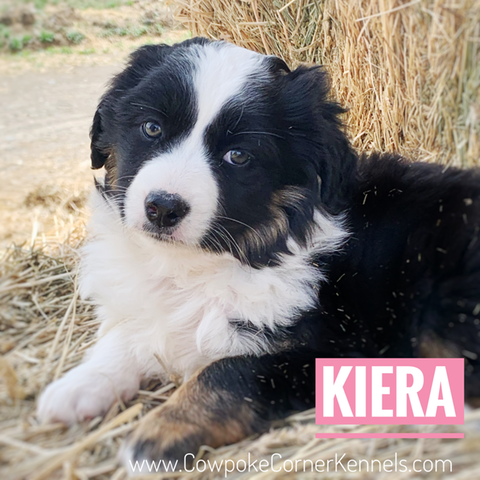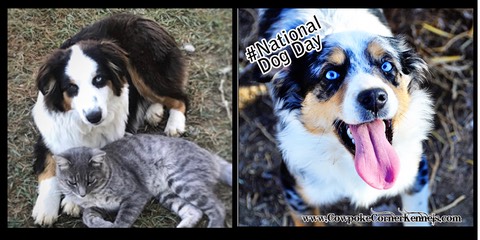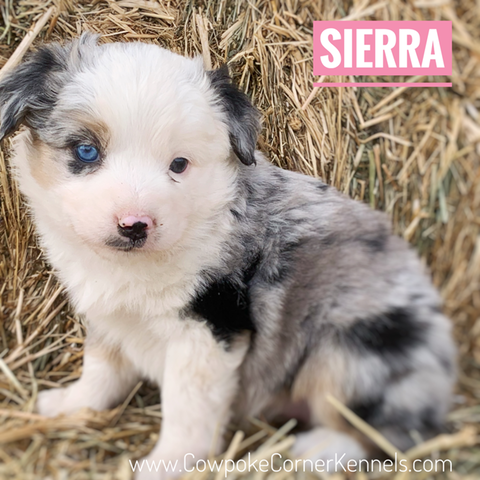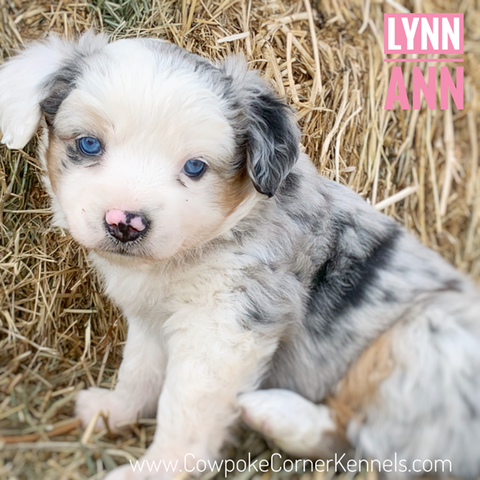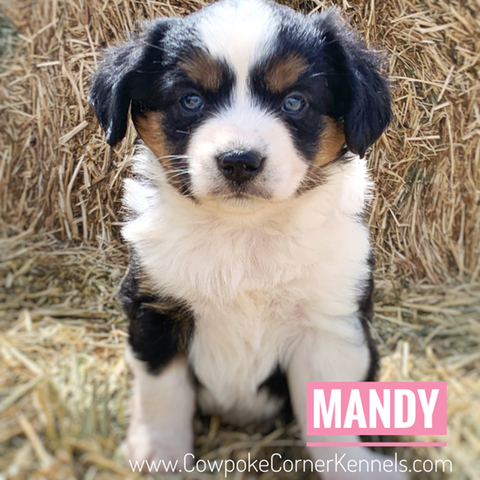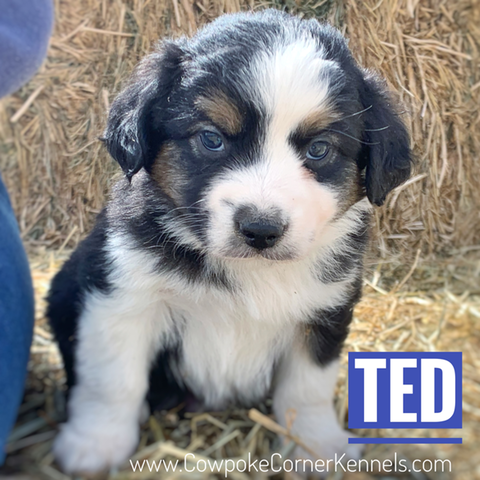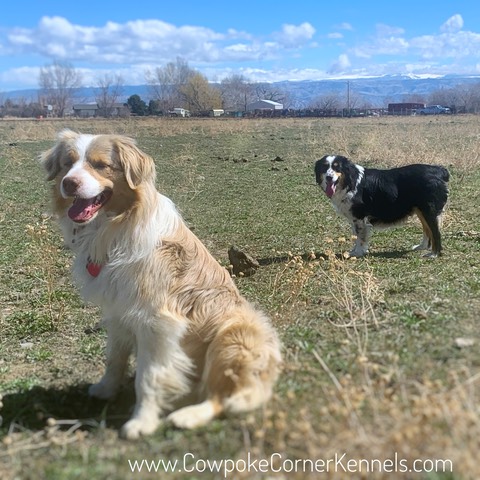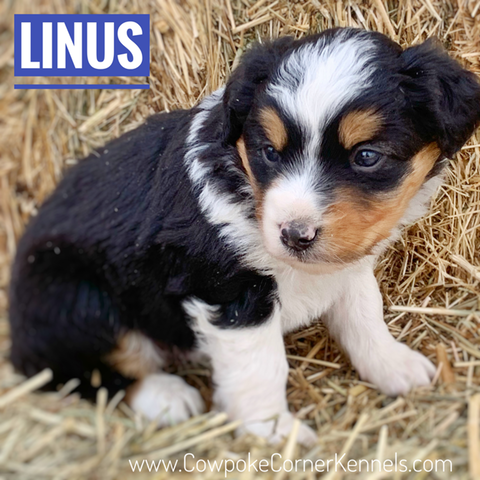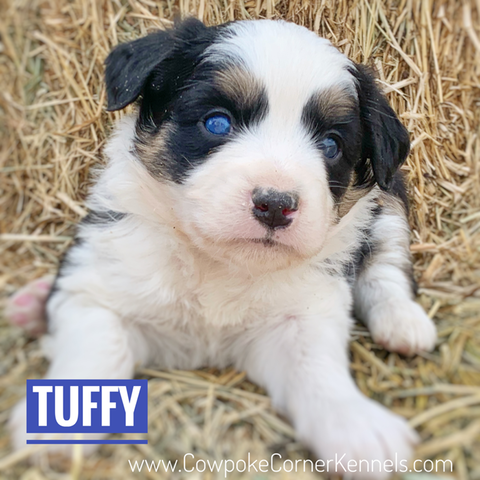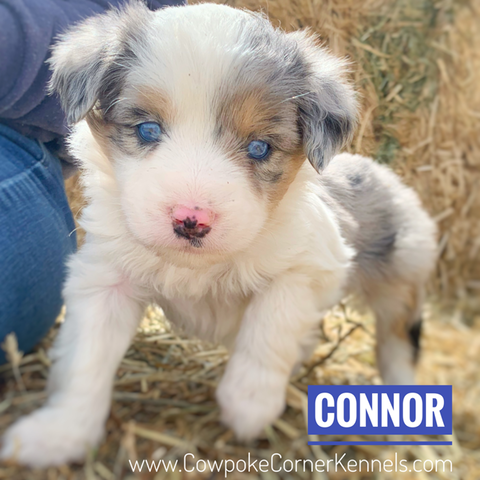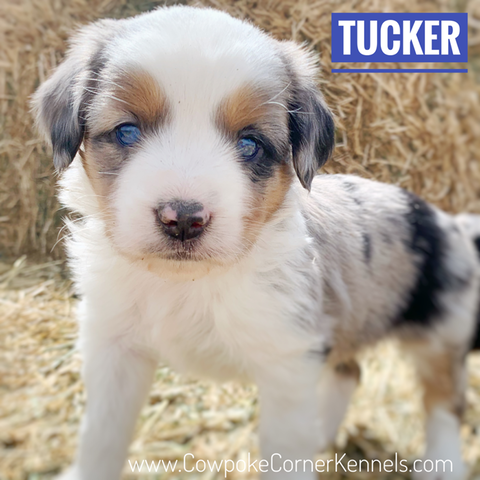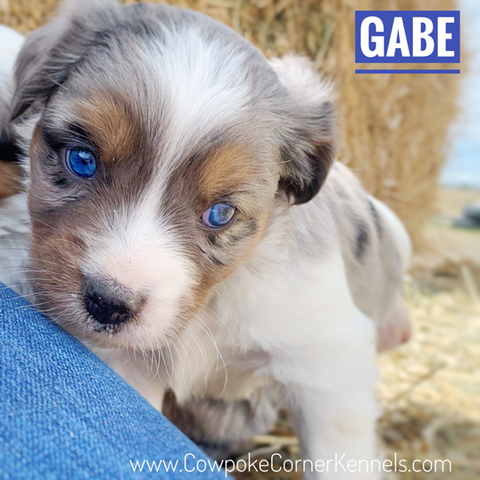 If you are interested in any of these cuties please give me a call at 307-254-3968 or shoot me a text. (I am building some fence up on the mountain and may not have service a couple days this week, so leave me a message or send a text and I will get back to you ASAP!)
All puppies are sold first come first serve. All pups are sold as pets and come with limited registration and no breeding rights. Breeding rights are available for an additional price. I ask for a $200 deposit to hold a puppy till they are ready for pick up (Venmo or PayPal). Puppies are sold with age appropriate shots, vet check and my health guarantee (click here to see the link.) Let me know if you have any other questions. Also click here for my Mini Aussie FAQ page.

Love puppy pictures? Click here to see some more pictures.
Ranch puppies and nosey horses
More Puppy pictures click here
Heath Makes Friends with the Cats
Mini aussie puppies in the snow
Mini Aussie pups - it's a two-for
To see all the TBT graphics click here.