One of my next litters is out of Skye and Riggin. I hope to be announcing puppies in March. Prices will start at around $750 and go up from there. If you are interested in  puppy click the link above to be on my email list. Check out my FAQ page for more info or give me a call or shoot me a text. 
Thank you! Erin 307-254-3968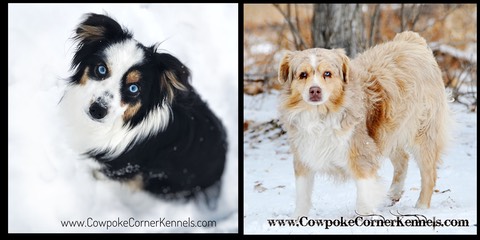 Love puppy pictures? Click here to see some more pictures.
Ranch puppies and nosey horses
More Puppy pictures click here
Heath Makes Friends with the Cats
Mini aussie puppies in the snow
Mini Aussie pups - it's a two-for
To see all the TBT graphics click here.